2014 Toyota Prius Four
! Extremely Low Miles !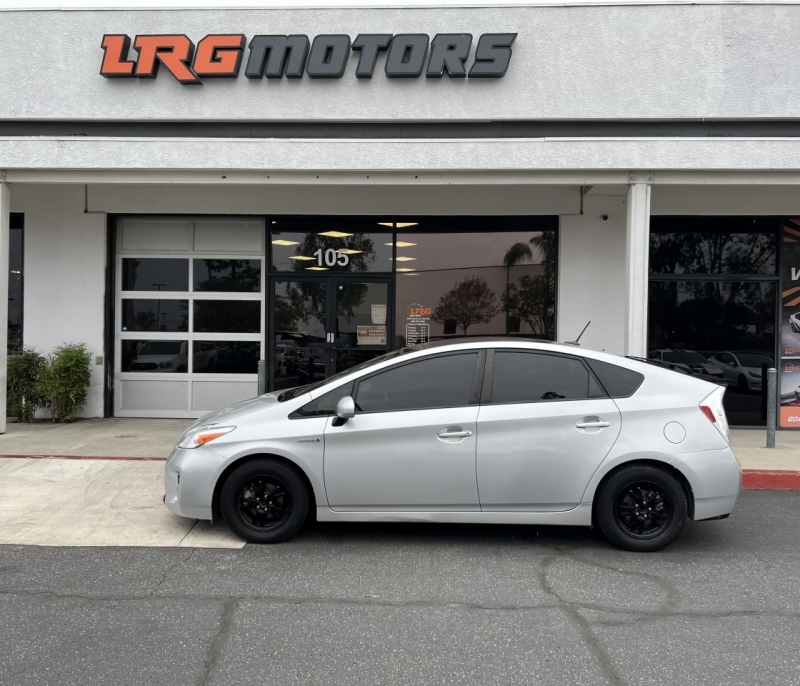 2014 Prius ** Hybrid Special **
Extremely Clean inside and out
Clean Carfax
No Accidents
2 Owners
Super low true miles (47,200)
Nano Ceramic window tint
Leather interior
Seat warmers
3 Different Drive modes
Energy, hybrid, and battery
Back Up Camera
Navigation
Heads Up Display
Bluetooth Audio AND MUCH MORE !
Price of the car with all ad ons is $22,995. This car needs absolutely nothing, rear and passenger seat look brand new ! No hidden Fees, We will pay top dollar for your trade in. Come and check us out ! Competitive finance options and low rates, as well as various warranty options. Call or text today, (888) 729-4085
Other Vehicles You May Be Interested In
Disclaimer
Price does not include government fees and state/local taxes, or any applicable fees. Depending on the age of the vehicle, normal wear and tear should be anticipated. Prices are subject to change without notice. While we do our best to describe our vehicles accurately, some descriptions and/or images provided by third parties may differ from the actual information or appearance of the vehicle. LRG Motors assumes no liability for omissions or errors in this vehicle's description and encourages prospective buyers to verify the information carefully through contacting the dealership directly. LRG Motors has the right to cancel a sale or a promise of a sale if an incorrect price has been given by mistake. All finance offers are O.A.C (On Approved Credit) / O.A.D (On Approved Deposit).

Our payment calculator tool is based on Tier 1 Credit and provides estimated monthly payments only. Actual payments may differ from that shown.